Travis

Mandrell
Does this ever happen to you?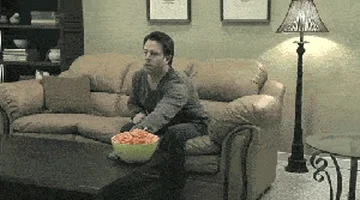 No? Really? Oh. Well I didn't expect you to say that. Just humor me because I'VE GOT JUST THE THING.
Referred to as "the Travis Mandrell of his time," and "he who smelt it," Travis is a classic that is sure to change the way you do pretty much everything. No mess, no injuries, just perfectly prepared taste explosions that will leave your friends and family shouting "sure, why not!?"
Features:
* Folds for easy storage.
* Can Julienne potatoes, and also "Butkus" them.
* A decade's worth of experience in user-centered software design management.
* No jet skis. No exceptions.
But don't take my word for it. Read what these geniuses have to say:
"Before Travis I was spending like 19 seconds on tasks that now take 8 seconds. That's eleventy more seconds of "me" time every day, which I've been spending throwing up in your shoes."
– Biscuit
"I liked 'Jane Fonda's Slow Jams,' and 'Advanced Muay Thai for Kids' but this is just way better."
– Grandma
"Miles Davis said that there are no mistakes. The jury is still out on that, bud."
– My Chiropractor
Operators are standing by. Call now!